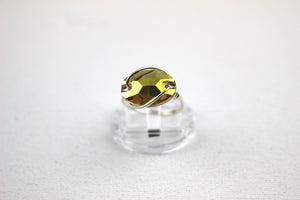 This ring is handcrafted. It is a Wonderful piece.
This is a rectangle 18mm crystal component. This shape is called Hexagon. This color is jet black. The band is sterling silver 20 gauge wire.
Please choose the size you need when you order. This is a great ring to wear anytime.
I wear one similar to this and get many compliments. It really stands out.
Please let me know if you need more pictures.
#840-7
***Items shipped in a gift box and by regular USPS.